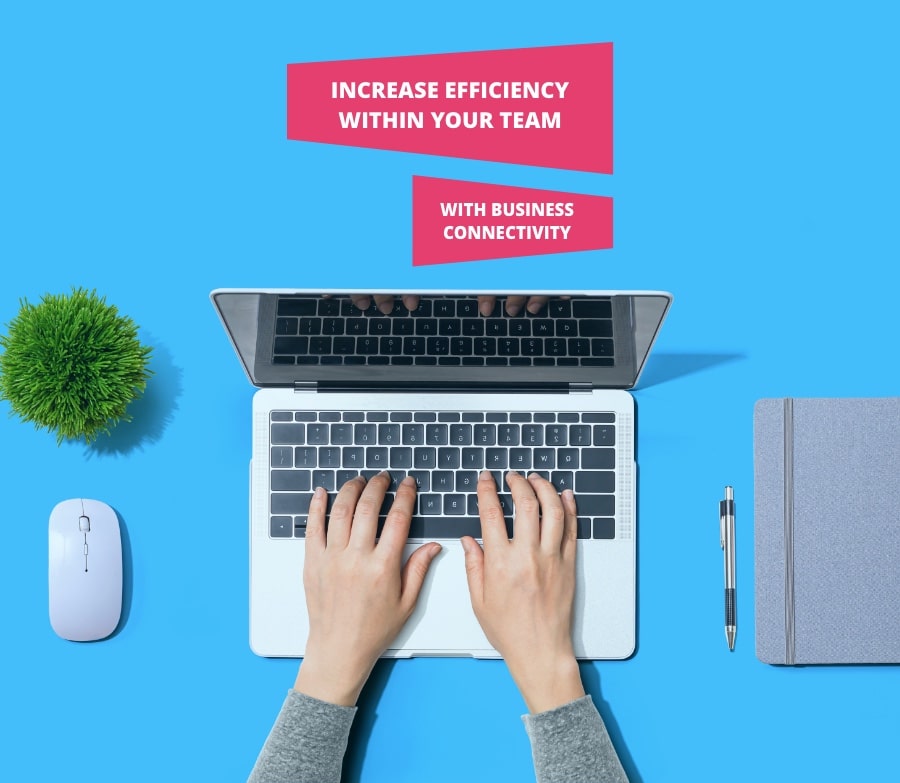 20 Jan

How a New Business Connectivity Service Can Assist Your Team

Internet connections define the way we work right now. No matter the industry that you work in, the chances are that somewhere down the line a message will need to be sent or a website will need to be hosted. The best way to keep your business working at peak efficiency is to make sure you and your team never have to stress about finding reliable broadband. Settling for sub-standard internet connectivity is not the way forward here. With the rise of low-cost fibre connections, it is becoming more accessible for teams to find exceptionally high-quality, resilient broadband wherever they are working.

At One Connectivity we are championing the idea that high speed broadband should be accessible for every business. Regardless of the scale of your team or your location. With this in mind, here are some of the benefits to having a high-speed connection. We'll take a look at what your team can accomplish with higher speeds, and the general improvements it can make to your business processes.
Welcome the Cloud
Cloud applications have allowed businesses to take advantage of a new level of productivity. Services such as Microsoft 365, which allows you to work on documents collaboratively with your team and schedule meetings easily through Outlook. Or specialist software such as AutoCAD Online, which is massively useful for designers and engineers. Every industry is shifting towards the cloud as it offers an opportunity for teams to work at home in the same way as they do in the office.
As the name suggests, all cloud apps operate over the cloud. Anything cloud requires a strong internet connection to work well. If your connection is not reliable, you may end up being restricted in the apps that you can use. In turn, this could put your team at a massive disadvantage. Being able to help your team by providing a reliable way to access the right collaboration services, whether in the office or at home, is a sure-fire way to make sure that they are always working with the best tools for their role.

High-speed Communications
Communicating with customers and colleagues over the internet is the new normal. Phone calls still have their place of course. VoIP calls over the internet and video conferences however are on their way to becoming the dominant force in the world of business communications. The practice is the same whether you are a salesperson connecting with a new client, or a manager hosting a team call. Being able establish a face-to-face connection quickly is undoubtedly the best way to get your point across. In 2020 especially, video conferencing became the hottest piece of technology around.
A video call's effectiveness is only as good as the internet connection that is supporting it though. A call that drops out or is hampered by a choppy picture or stuttering audio is often worse than having no conversation at all. There needs to be a consistent and reliable broadband service backing up your video and voice calls to save your team from this worry. If your connection drops out, you miss calls, you lose time, money and irritate everyone involved. It isn't ideal.
Promote and Share your Business
In the current business environment, it pays to be able to get your name out there as often as possible. This may be with a shiny new website, interesting promotional material or offers to your customers. All of these can be enhanced by a high-speed internet connection.
An interesting website is absolutely crucial to keeping a potential customer engaged with the services you are offering. Did you know however, that 80% of customers will turn elsewhere if a website does not load quickly enough. This may be caused by a bloated design or more likely, it is because the internet connection that is hosting your site is not fit for purpose. Make sure that your site is being hosted from a premise with a fast connection and these worries will be a thing of the past.
A high-speed internet connection also allows your team to share files quickly and to collaborate in real time through cloud programmes. For many industries this is crucial, but for others it can be a good opportunity to market your company to a wider audience through interesting promotional material or social media content. With a slow connection however, this process can take hours out of your day and seriously frustrate your marketing team.
We hope that this has demonstrated some of the many reasons why high-speed internet is essential for any business in the modern age. It is not just about having useable broadband, it is about standing out. We believe that the versatility offered by the services that can be enabled with strong connectivity make it a no brainer for teams of any size.
If you'd like to find out more about business broadband and what a high speed connection could offer your team, give us a call here at 0115 896 88 60 and speak to the team. We'll be happy to help.