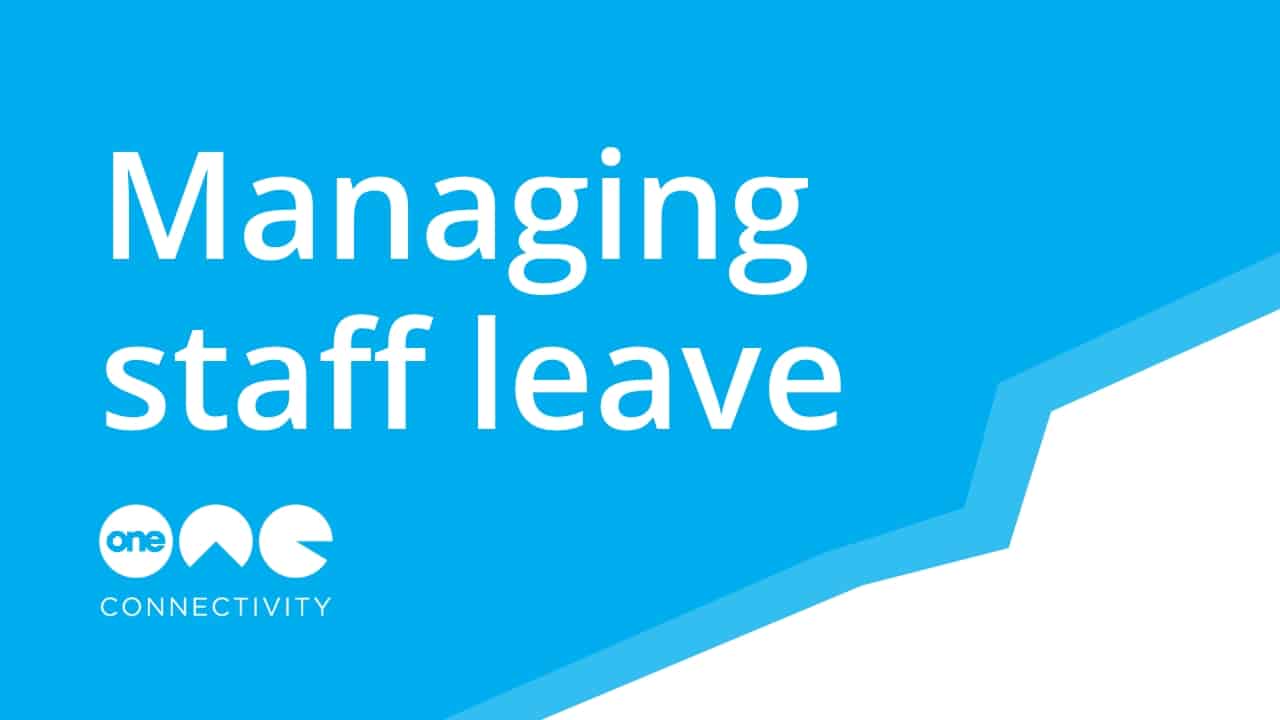 21 Jul

How to manage staff leave

Holiday season is in full swing. As many of us start jetting off for our first foreign holidays in a while, we thought it would be a perfect time to discuss how to manage staff leave. We're not so much talking about your internal policy about who can take leave when, but instead the services that can help you ensure that the process runs smoothly.

You need to ensure that staff can book time off efficiently, and that their absence won't cause any disruption. In today's blog we'll share our tips for solving some of the most common issues that teams face.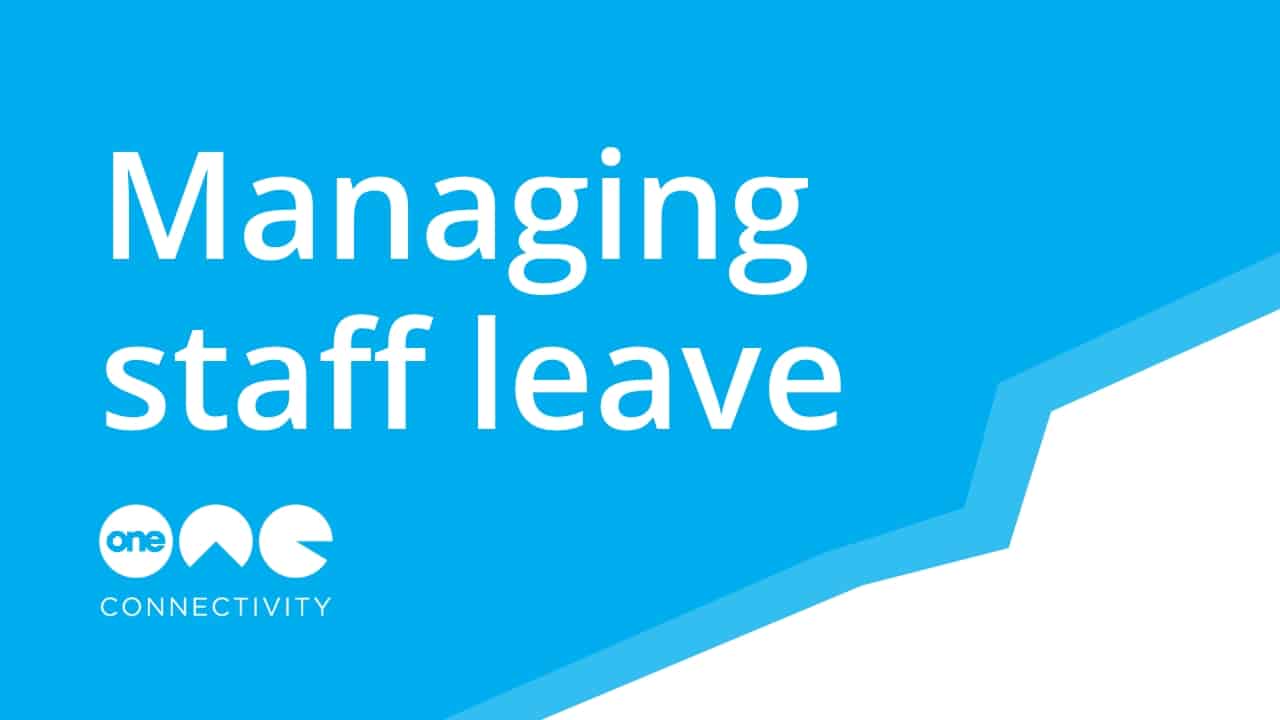 Calls are not being routed correctly
This is one of the issues we hear most often from businesses. When staff are out of the office, any customers trying to call them can't get the help they need. You need to have a system in place that recognises when staff are away and routes calls to an appropriate team member.
This is where an intelligent call routing system is an absolute must. This is included in our communication services. It means that when someone takes time off, they can just set their system to out-of-office. Once this is done, calls coming into them can be automatically directed elsewhere. For example, internal ones can be directed to a member of their team, or customer calls can be directed to your reception team.
You can also distribute calls to a group of users at the same time. So, if your technical lead is away from the office, calls for them can automatically ring for their entire team. This ensures quick responses and minimal disruption.
Staff aren't aware of who is away
How do you let your team know when their colleagues are out of the office? It is fairly obvious for smaller teams working in the same building. However, once you have remote workers or larger organisations in the picture it becomes a lot more challenging. Internal collaboration needs to be prioritised.
The way to make this simple is through a presence system. This feature is included in our unified communications app, and can also be accessed through a service like MS Teams. It shows a display of what any member of your team, and some external contacts are doing at any one time. This includes whether they're at their desks, busy on a call, or on leave. This means you're always informed, and don't end up waiting for a reply from a person who won't see your message for two weeks.
The team can't keep up with calls
We've all been there – a key member of the team is away and everyone else has to pick up the pace. It's nobody's fault but does create a challenge. In customer facing roles especially, you need to ensure that your service isn't disrupted.
For this we recommend taking another look at your IVR system. You can programme this service to better answer customer needs, helping them to solve their query and putting less strain on your team. An IVR system automatically directs callers to the right department, or can be further improved by on-hold marketing.
On-hold marketing plays professionally recorded messages to your clients while they wait to reach your team. You can use this messaging to keep callers engaged while they wait, but we also recommend using them as an FAQ section. This means that some client questions can be answered before they even reach your team.
Call backlogs aren't addressed quickly enough
It can be difficult to make meaningful improvements to your customer service if you can't reliably access the most important information. This is even more crucial when you have staff away and your service may be working differently. Not being able to see how your service is affected can lead to severe quality issues.
You can get a better understanding of these issues by using call analytics software. This is an added extra piece of software that works alongside your phone system and provides many key insights. These can be presented in a series of charts and metrics in real time, which is helpful for checking that no customers are being left waiting at any time. Your analytics data can also be sent in the form of regular reports, which give you a more complete view of your business communications. This means when staff are away, you can see where and how improvements can be made.
Using a combination of these services will allow you to better plan for when staff members are away. You'll be able to ensure that the quality of your service is never negatively impacted, and your team aren't overwhelmed by any extra workload. This is great for your business but also for your team, who'll be able to get away from their work with no stress!
To find out more about any of the apps and features mentioned here, get in touch with the One Connectivity team at 0115 896 88 60.[/vc_column_text][/vc_column][/vc_row]