01 Oct

Let's Do Business Staffordshire. Our Round-Up

Back in June, our team were at the Let's Do Business exhibition at the famous Uttoxeter Racecourse. The event brought together businesses from all across Staffordshire and the surrounding area, and it was a fantastic opportunity for us to build some new connections.
Of course, everyone loves a giveaway. We held a competition with the grand prize being a new Samsung J5 mobile phone. All the entrants had to do was drop their business card into our prize draw! Our lucky winner was Lyn Rowe from Strategi Solutions; congratulations Lyn!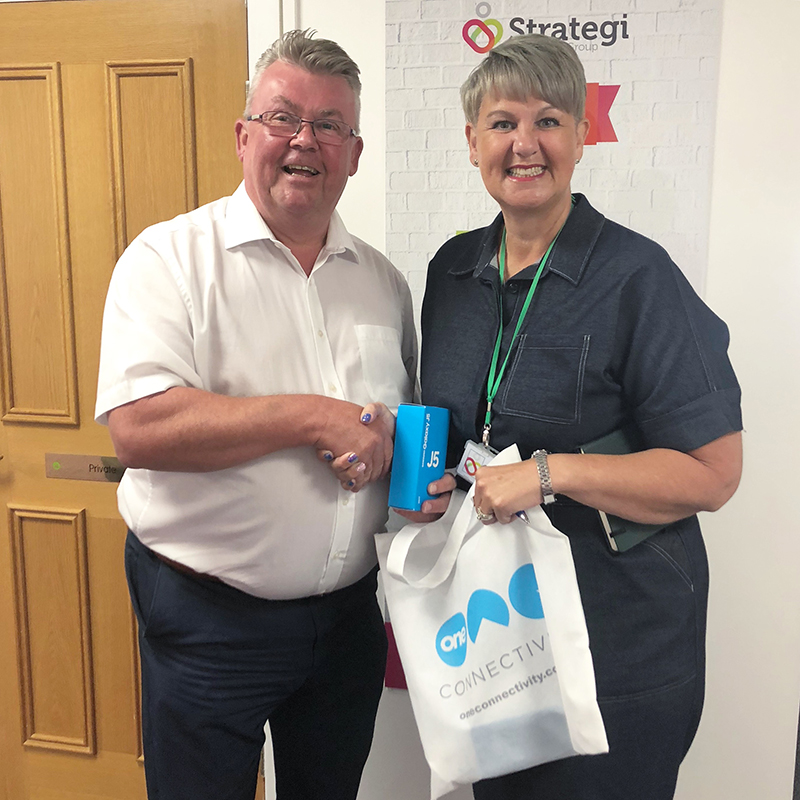 There was more to the event than just giving away shiny new mobile phones – it was also a chance for us to network with the thousands of dynamic businesses that call Staffordshire home. It was exciting to see how much entrepreneurial spirit there is in Staffordshire and we're confident we've started to form some great relationships already.
It was a great day for the One Connectivity team. Paul Stevenson, our Managing Director, said after the exhibition;
"Being at Let's Do Business in Uttoxeter was a great way for us to demonstrate the work that we do here at One Connectivity. The networking opportunities were essential in helping us to form relationships with the Staffordshire business community and it was great to learn about what the other exhibitors do as well. All in all, it was a great success and thank you to everyone who came to visit our own stand and chat with our team."
Missed out on this exhibition? Don't worry, you can still find out more about our products and services here.