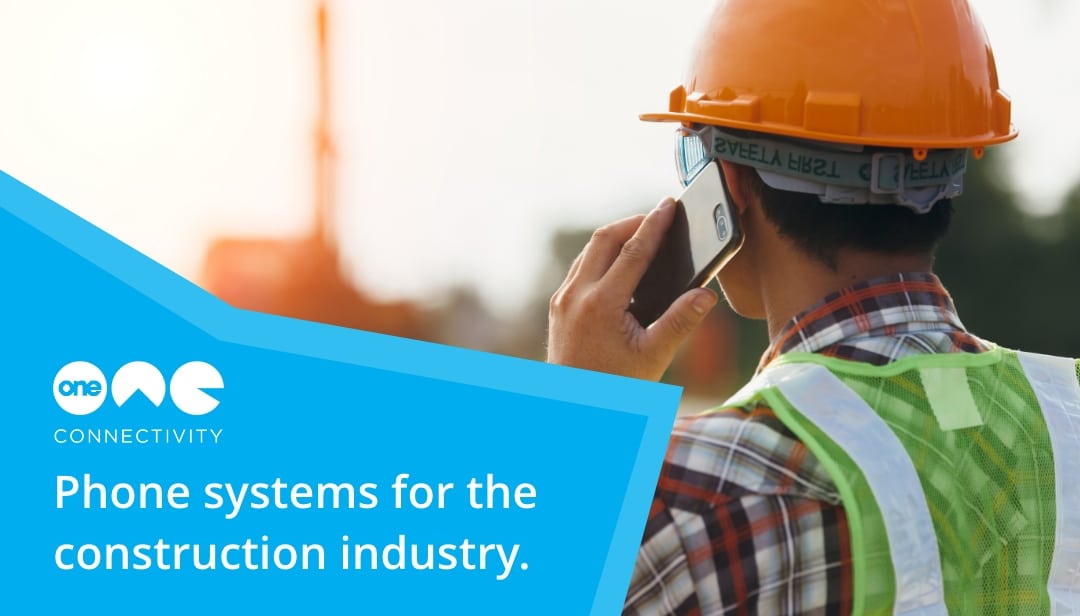 20 May

Phone systems for the construction industry

Construction is one of the most important industries in the UK. It's also one of the most complex and demanding.

There can't be many other sectors that bring together so many different specialities. Architects, engineers and designers for the planning. Suppliers and manufacturing for the materials. Logistics and haulage to get them in place. Builders and myriad other trades to bring it together.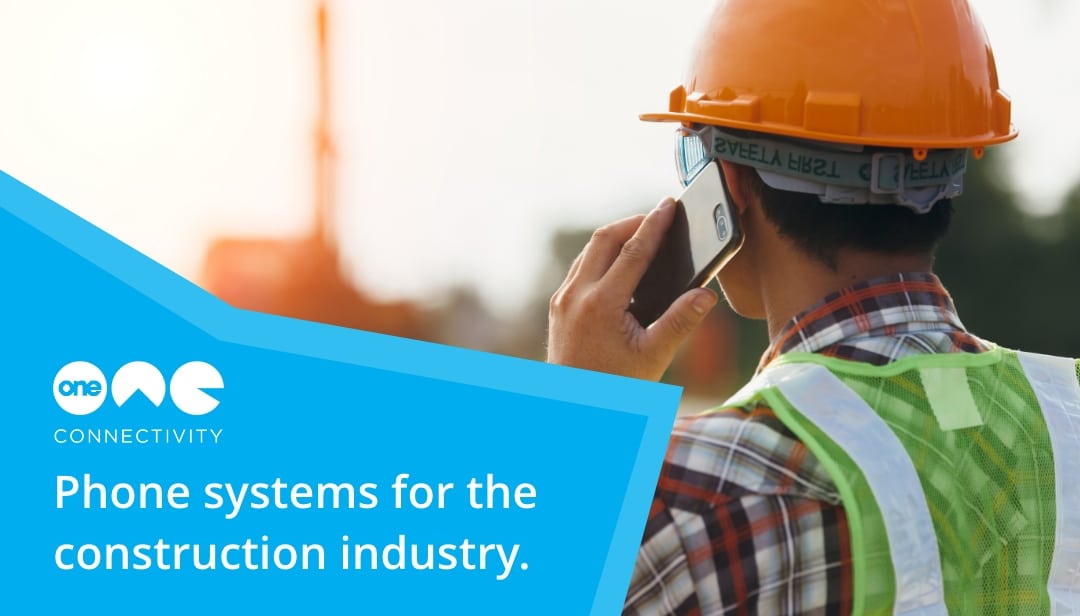 And this isn't to mention all the legal, regulatory and planning work that goes into getting a project off the ground.
To pull off such a complex operation, communication is paramount. And this is where we come in. Phone systems are the backbone of communication in business, and they have so many more features than "just" telephony.
We've written this blog to explain some of these features, and how they can help the construction industry communicate better. Wherever you are in the sector, these features can help!
Unified communications
The construction business is complex. This creates big challenges when it comes to communication. You're frequently working together with different trades and specialisms, and across different companies and suppliers. If things slip, or someone's left out of the loop, this can create a whole world of bother.
This is where unified communications (UC) comes in. And if there's one key takeaway from this blog, this is it! UC is a simple concept that makes a huge difference. It combines all your essential business communication channels into a single platform. Voice and video calls, instant messaging and email, along with a host of other features.
And why does this make such a difference? For one, it makes everyday communication more efficient. You don't have to keep clicking between different screens and apps to connect with people. But also, at One Connectivity we can offer a UC platform that's accessible through a web browser. This means you can have a fully functioning phone system on your laptop, tablet or any other device – and you don't even have to download it.
This is incredibly helpful for working across different companies, sites or departments – which happens all the time in construction. You can stay in touch with anyone, anywhere, in any way you need. It could be video conferencing so you can share screens. It could be instant messaging to double check something. Whatever it may be, UC makes it easier and more efficient than ever!
Call handling features
The most basic requirement of any phone system is call-handling. This sounds obvious, but if you don't have the right features it can really slow you down. A phone system from One Connectivity will offer all the features you need to make call handling a breeze.
The basics, like transferring and conferencing, can be done with the click of a mouse. You can route calls to mobiles, which is great for those who work on the go. You can even integrate your CRM, which means your customer database and phone system are linked. This enables click-to-call with anyone in your database. It also means that when they call you, you can see who's calling and any notes you have on them.
These features from One Connectivity allow you to handle calls with confidence, accuracy and efficiency every time.
The right handsets for the job
Different jobs require different tools – and people in construction know this better than most! It's true in telecoms as well. It's all well and good to order in a bunch of desk phones, but the construction business covers completely different environments. People who work on building sites need heavier-duty kit than office workers. And that's not to mention staff who work on the go, away from their desk phone. At One Connectivity, we can cater for all these needs and more.
First off, for office workers, we provide a range of options from simple-but-effective desk phones to executive-level devices with Android tablets built in. For workers on construction sites, we offer cordless ruggedised handsets that can withstand extreme environments. And for workers on the move, our UC platform is downloadable as a mobile app. This means that with One Connectivity, you'll always have the handset you need connected to your UC platform!
Call recording
In construction, details matter. Whether you're ordering parts or arranging schedules, you need your information to be spot-on. But construction sites are noisy environments, and misheard orders can cause all manner of problems. Call recording is a simple, effective measure to make sure this doesn't happen.
At One Connectivity, we can provide a call recording function that's as user-friendly as it gets. First off, it's accessible on any device, just like your phone system. This means you can listen back to any call, from anyone using your system, from any location. Finding calls is incredibly easy too – you can search by caller, date, time or employee, and then simply click to play back.
How we can help
We hope this is a useful overview. These are the sorts of features that can keep construction connected. Whatever the scale of the projects you handle, and whatever your role, communication is key. At One Connectivity, our mission is to make sure our customers can meet this need, so they have access to all the benefits it brings.
Honest, expert advice is the way we do business. We know telecoms inside out, and we want to make sure our customers have a system that's aligned with their needs and budget. We'll look at your business, and recommend something that fits.
If you want to find out how we can help you, just get in touch. You can reach the OC team at 0115 896 88 60.