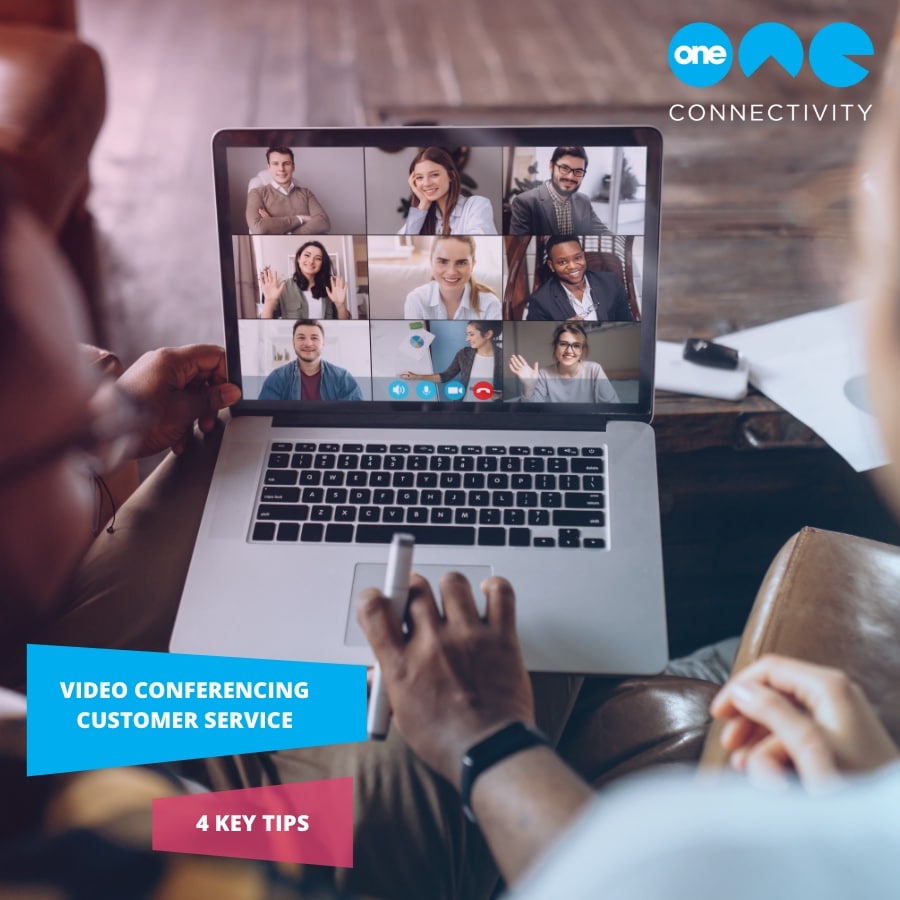 18 Mar

Video Conferencing Tips for Better Customer Service

With lockdowns having been part of daily life for many months now, the way that businesses communicate has changed dramatically. Video conferencing has become a core part of the services we use every day. A video call is as important to businesses as a traditional phone call now. Because of this, it's important that teams know how to communicate effectively using these services.

To help with this, and because we know that everyone loves a list, we've put together our video conferencing top tips. These have a focus on team customer service, but they can apply to any part of your business life. If any of these catch your interest then get in touch with our team here at One Connectivity, we can create a solution that suits your business.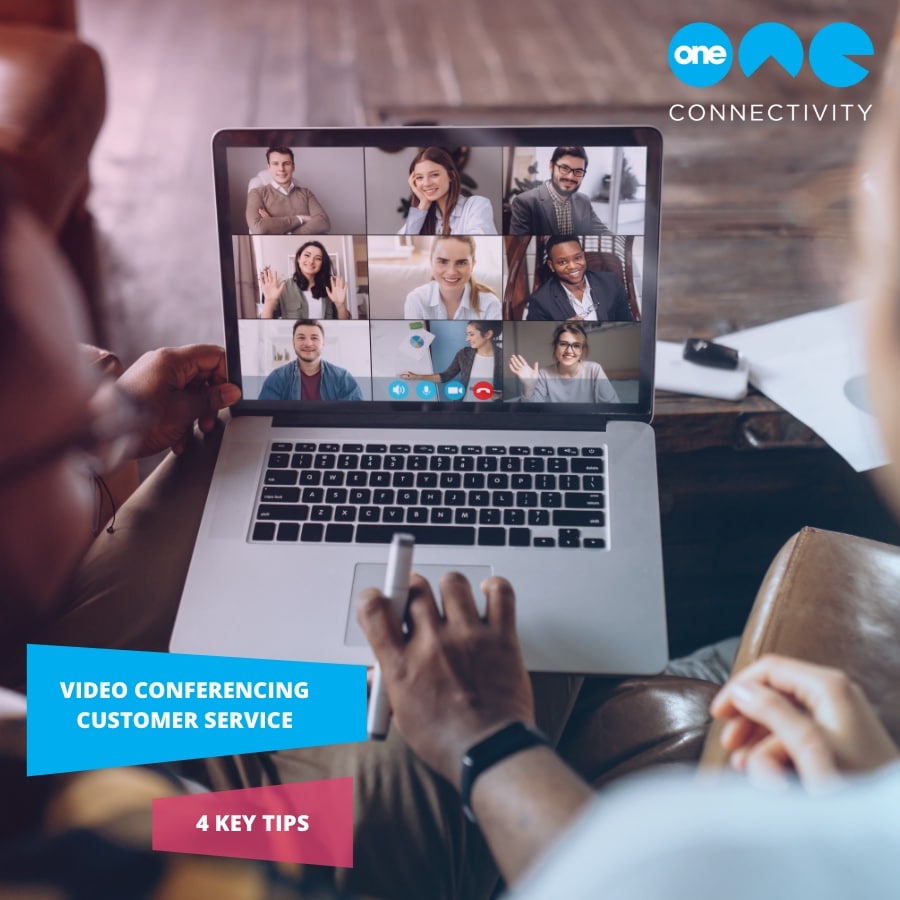 Create your Home Office
Creating the perfect space for video conferencing is important for a variety of reasons. First and foremost, it's best to be set up somewhere reasonably quiet. We know children and pets will always make noise, but sitting next to your tumble dryer might get on your colleague's nerves. A good pair of headphones can really help here too.
You should also bear your background in mind too, a customer might be concerned if your collection of antique Furbies are watching them during your call. Most video conferencing services now come with a tasteful collection of virtual backgrounds that can help. Maybe even create one specifically for your business!
Check your connection
A strong Wi-Fi connection is essential to the video calling experience. No decisions or processes can be carried out when the connection is dropping constantly, not to mention that it isn't the most professional image. Ensuring that your team has a consistent broadband connection might be the key to accessing some exciting new services.
With a dedicated business broadband connection your team never have to worry about losing their signal again. This opens up new avenues such as a remote sales process. Remote sales involves carrying out your whole sales process through a series of video conferences. This saves time and money as you can handle everything remotely, from your initial pitch, to product demonstrations, to your aftercare process. If you have a strong connection, video conferencing can create a variety of new opportunities for your team.
Use your mobile on the go
While you might be used to video conferencing on your laptop or tablet, there are a variety of devices you can use that can make the most of this technology. Mobile devices are one of the tools that we use on a daily basis, and can be a great help if you need to work on the go.
Using video conferencing on the go can be a real help to your customer service, even if you aren't hosting all of your calls from your mobile, it can help in a pinch. It can be especially useful when questions need to be answered on the fly. sometimes only one person on your team knows the answer to something specific, so being able to receive their input quickly can be invaluable to your customer service. It also works well for engineering and support teams, who can gain a better idea of situations through a more visual way of communicating.
Work with the right platform
One of the make-or-break things that can define your customer interactions on a video call is quality. Both your audio and your video display need to be prioritised in order to make the most of these services. Having a strong internet connection is a great start but there are other systems that can help too.
The conferencing system that you use can make an impact on your call quality. We recommend using a system that is built specifically for business such as Teams or iPECS ONE. These services are not only accessible for all of your customers, but can connect to your businesses phone system. This allows you to make the most of the robust systems you likely already use.
Services like Teams and iPECS ONE also integrate with your customer databases, allowing you to see important customer information at a glance. This means you can provide a more bespoke service, catering to your customer's needs even if you can't meet with them in person.
We hope that these tips can provide you with a better understanding of the small things that can make a big difference to your conferencing capabilities. If you would like to find out more about the services we offer, get in touch. The team here at One Connectivity are always happy to help. Give us a call here at 01158968860 or visit our website.