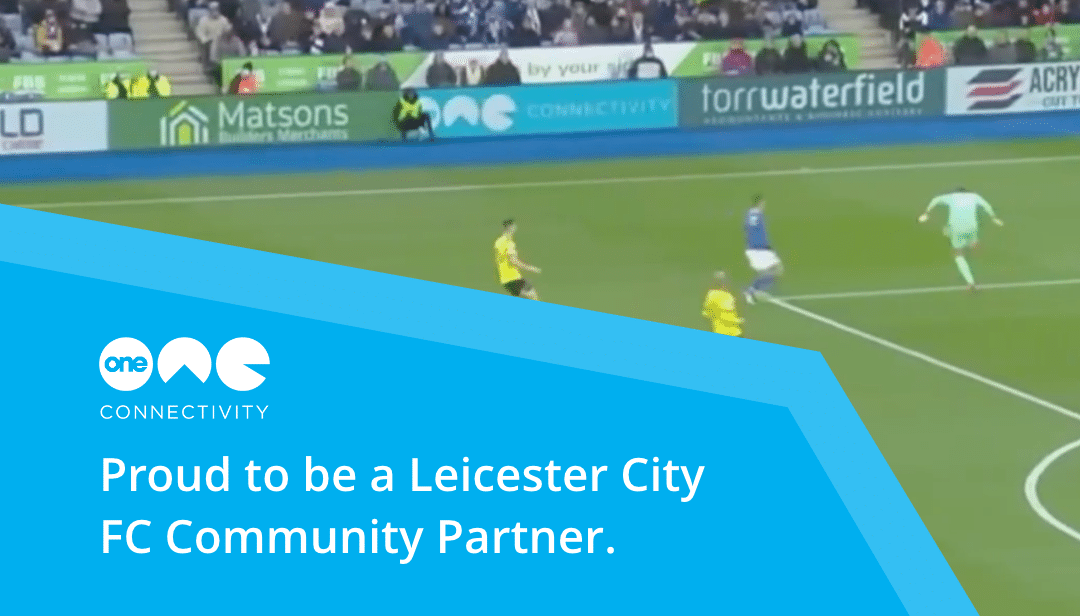 09 Dec

We're an official Leicester City FC Community Partner!

Recently, we announced our official Community Partnership with Leicester City FC for the rest of the 2021/22 season. We were incredibly excited then, and we still are now!

It's hugely exciting to be a Community Partner of a Premier League club with such global reach. As an East Midlands business, we're especially delighted that it's Leicester, a club that shares our passion for the region we call home.
Leicester City – a club with our values
Who can forget that Premier League title win in 2016? It's one of the greatest sporting stories of our times, and it was no fluke. Leicester City are a model of how to run a business and football club. The coaches are first-rate, the owners are engaged, and they know how to invest wisely. You only need to look at the number of superstar players they've discovered to see that, from Vardy to Tielemans!
Naturally, as a business, we're over the moon to be associated with such an outstanding club in the world's most-watched football league. But the fact that it's Leicester means more. We're proud to be an East Midlands business, and we've seen first-hand how much great work the club does in the city and surrounding area. This is the beauty of Leicester City: they're both rooted in the community and connected to the world. We like to think that's something we've got in common with them.
At One Connectivity, our region means a lot to us. At the same time, our specialities are business communications and connectivity. This means our work takes us from the East Midlands to the world – much like Brendan Rodgers and the team!
One Connectivity – Who we are
We're a team of experts in telecoms, connectivity and IT who got together with a shared vision. We'd seen how large companies had purpose-built IT and communications infrastructure. We wanted to bring that amazing technology to businesses of all sizes, so that they could enjoy the same benefits.
Over the years, we've helped countless businesses in The East Midlands and beyond with their telecoms and IT. Whether it's a new phone system, blazing-fast Wi-Fi or switching the whole business to the cloud, we know how to make it work. What's more, we pride ourselves on our honesty and integrity. We're not into upselling for the sake of it. Instead, we believe in using our expertise to make sure our customers get exactly what they need, within budget.
We'll have plenty more to say about our Community Partnership in the coming weeks and months. In the meantime, all that's left is to wish the team the best of luck for the rest of the season!