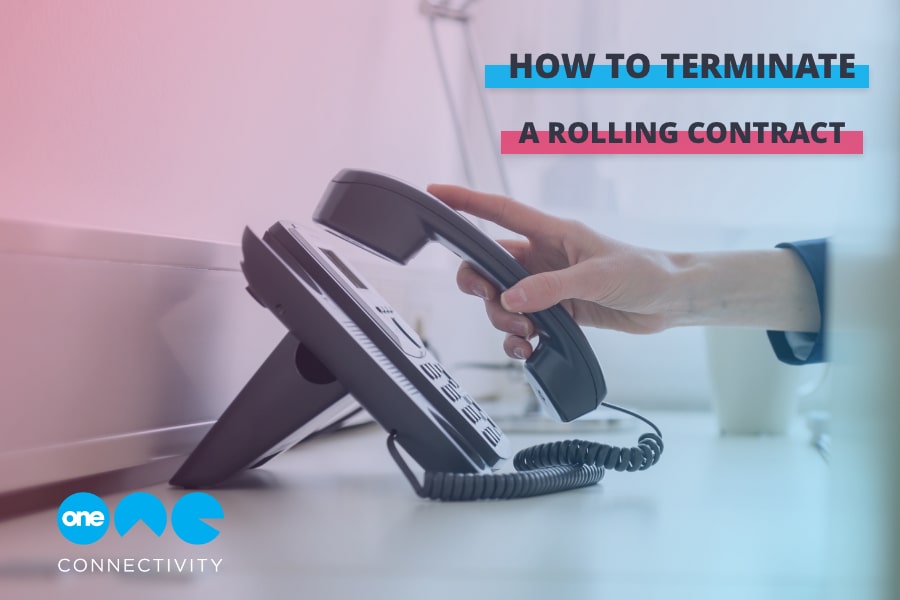 14 May

A Quick Guide To Terminating Rolling Contracts

There are a lot of unscrupulous firms out there who give our industry a bad name. We won't name any names, but there's a good chance you've come across some of them.

Automatic contract extension or renewal is just one of the tools these companies use to lock you in to expensive, outdated or unreliable services for up to another two years after the end of the contract you originally signed.

Automatic renewal is designed to prevent you from migrating to a competitor and to prevent you from reducing your services in any way. This blog article is designed to work as a quick guide to getting yourself out of punishing or automatically renewed contracts.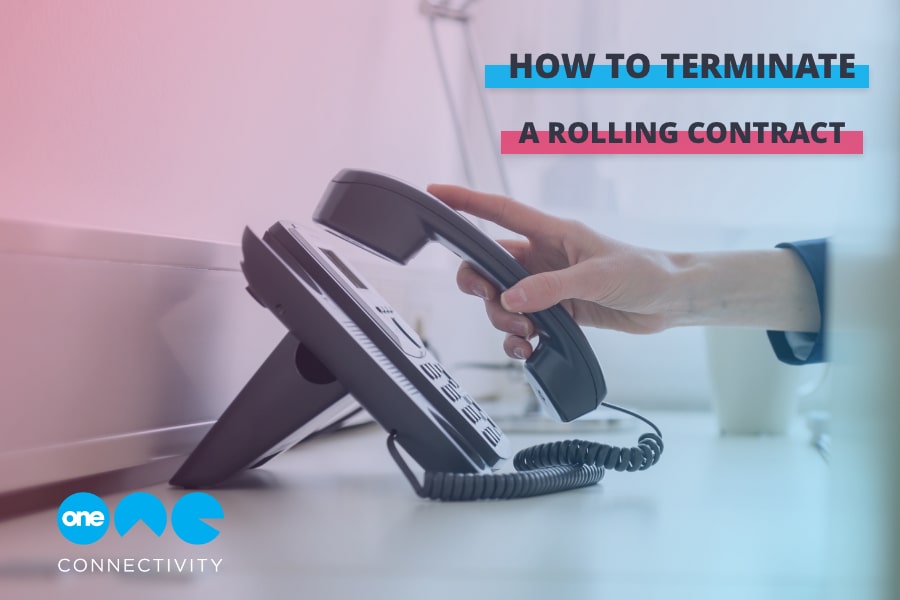 Keep on top of your contract dates
This one is crucial. The easiest way to avoid any trouble with your provider is to give them notice at the right time under your contract.
The only way of knowing exactly when you'll need to submit notice of termination is by checking your supplier's terms and conditions. For example if you're coming to the end of a 36 month contract you may need to provide several months' notice of termination to avoid penalties.
If you don't cancel your contract in time, your supplier is usually entitled to roll you into a contract extension for up to another two years.
Stay off the phone!
When it comes time to submit your notice of termination, make sure you do it in writing. Not only is written notice required under most contracts, but having a written record of your request is critical in the event of any dispute.
By all means, contact your Account Manager to let them know you want to move away, but don't give them any wiggle room by not following up in writing.
There will be a process for cancellation laid out in your contract. For example, you might have to provide official notice to a dedicated email address or even physical address that's listed in your contract.
If you send your notice in the mail, keep a copy of it on file and consider using a recorded delivery service.
This is a box-ticking exercise, but dotting the i's and crossing the t's is the most important step you can take to help yourself in the event of a dispute.
Make sure it's been received
We've spoken to quite a few businesses over the years who have submitted formal notices of cancellation, only to have their supplier mysteriously "forget" to remove recurring charges.
This is why it's important to follow up your official notice of termination with either a phone call or email to your Account Manager or another point of contact.
This is the best way to ensure that you don't get locked in to another contract. Auto-renewal is used by a lot of businesses to increase their revenue by reducing their reliance on new business. Retaining customers is always cheaper and easier than attracting new customers, particularly if you don't have a great reputation to fall back on.
As you may have worked out, we don't like sleazy and unscrupulous business practices like automatic contract renewal. So we do things differently at One Connectivity.
We can not promise that we will always be the cheapest partner for your telecoms. But we can promise that we will never use deceptive practices like auto-renewal or unfair contract terms. We can promise that we will provide you with industry-leading business communications solutions at a fair price, with clear, simple contract terms.
If you're tired of dealing with the stress of a deceptive or unfair telecoms supplier, get in touch with One Connectivity on 0115 896 88 60.