11 May

Why Ericsson-LG Through Pragma & The OC Team For The Hybrid System

We very recently touched on about the switch from ISDN to SIP/Hosted – so today we would like to focus on our preferred choice for the Hybrid System, and introduce you to the team that will guide you through the right solution and support it.

You may well have heard of both Ericsson and LG as brands – but who are Pragma, and how are they involved?

Pragma Distribution were founded in 2012 by David George, Tim Brooks and Will Morley, plus a bright, young dynamic and motivated team of experts in distribution. Their sole purpose was designed to support the channel resellers and Ericsson-LG in bringing iPECS Unified Communications technology to the UK market.

Like One Connectivity, Pragma are a trusted partner and bring a real family feel to the reseller channel by building long term relationships to culminate in a mutual success. It is their ethos, attitude and constant commitment to training and development that really allows us to help our customers. Their knowledge and flexibility allow us to do the best job every time and we are proud to be part of their team and hopefully their growth.
Ericsson LG & Pragma Unified Technology
Pragma are the UK's only distributor of Ericsson-LG. This may seem a brave strategy by one of the world's largest technology companies, however what is really important to them is their brand and keeping their good name intact. To help them to achieve this goal they decided that they needed a distributor that would work hard to develop its resellers and not just shift boxes. They needed a distributor that would embrace the brand and live and breathe it. Which is exactly what Pragma do daily.
As the name suggests, it is a joint venture between Ericsson and LG electronics which was formed in 2010. The combination of two of the worlds largest technology companies has and will continue to deliver market leading communication solutions to enterprises of all sizes as they empower Telco's around the world with a full range of wired, wireless and optical telecommunications.
The One Connectivity – SIP & Hosted – Team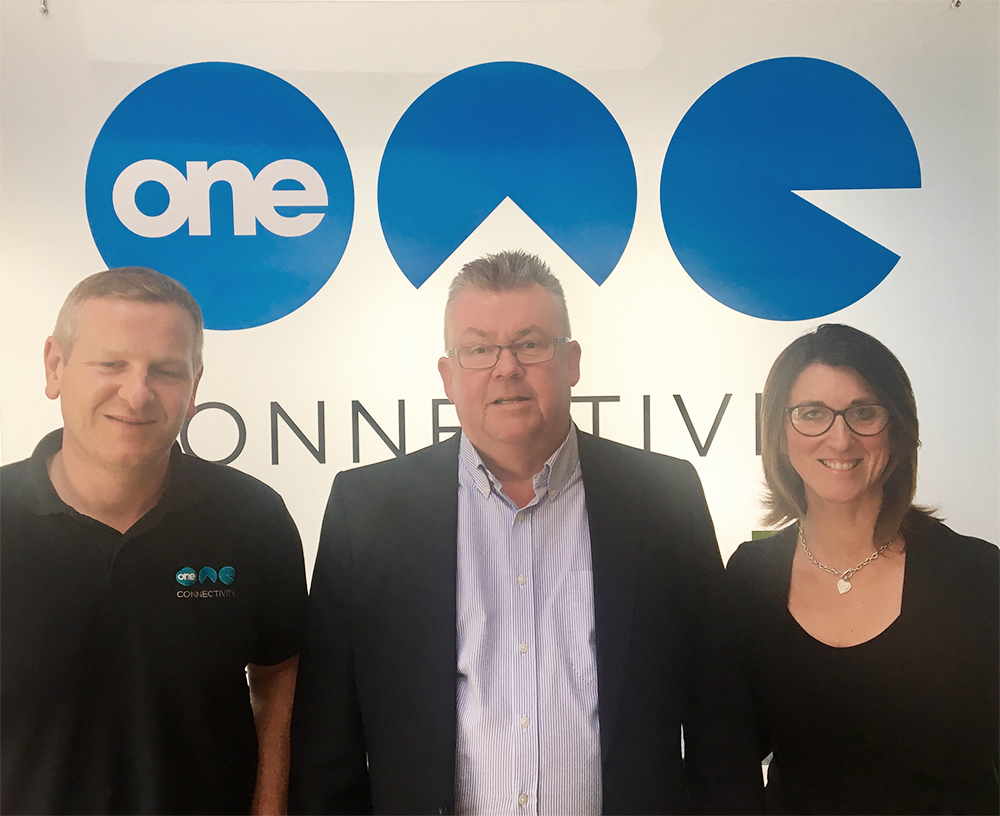 Please meet the team who are experts in this field at One Connectivity who understand the products and at the same time are incredible at looking after our customers!
In the middle, we have Steve who will match a product to your needs exactly and make you feel safe in his 30 years' knowledge of the industry.
To the left we have Paul-Simon who started working for Steve 20 years ago as an apprentice engineer and have since been installing the LG product for 17 years.
And last but not least we have Kerry, who will guide you through the process of site survey, installation and back up support thereafter.
Do get in touch with us should you wish to understand how we can help your business and how we work!