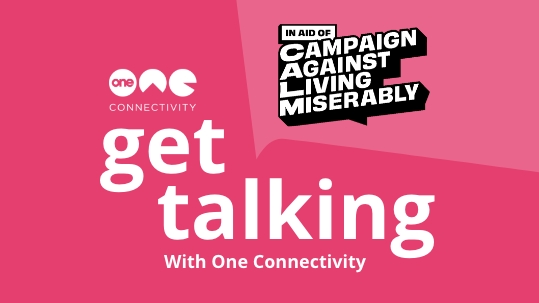 03 Feb

One Connectivity launches Get Talking Campaign in aid of CALM

This February, at One Connectivity we are launching our Get Talking Campaign in aid of the suicide prevention charity CALM (Campaign Against Living Miserably).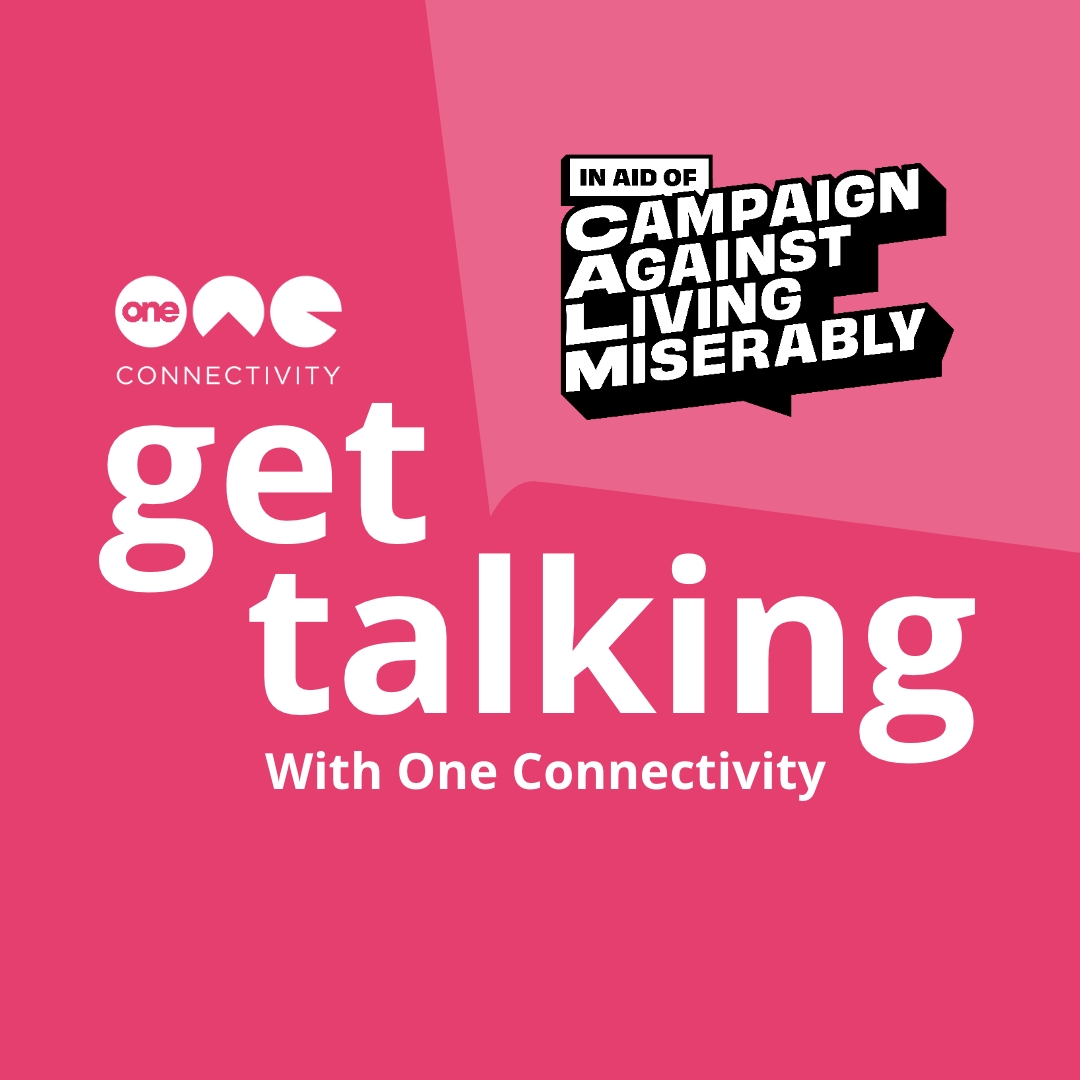 We're in the business of making communications easier for people and businesses across the UK. Therefore, we're in a unique position to connect these businesses and share our top tips to get organisations and the people within them talking more. Mental health is still somewhat of a taboo subject in a business environment, and alongside local business leaders we're here to change this.
Over the next few weeks, we'll be sharing a series of posts across our website and social media that takes a different approach to business communication. We're working alongside our clients and partners to talk more about how to manage mental health in and outside of the workplace.
We'll have a strong focus on communication and technology, with guidance on everything that could help from how to collaborate away from the office, to how you can better check in with your staff.
We've made a great start already. We've sent out a series of flyers to local business leaders asking them to share their advice with the aim of helping other business owners. We'll encourage these business leaders to share the #GetTalking campaign alongside their advice for managing mental health in the workplace.
For new businesses especially, it can be amazing to hear from an experienced voice on how to keep calm and maintain a healthy work life balance. We've found that once businesses get connected, the advice they share amongst each other helps everyone to work better.
To incentivise local business leaders to share their insights, for every response we see on social media, we'll donate £2.50 to CALM.
Stay tuned to our website and social media to see the responses we receive and maybe even discover some top tips on how you can support mental health in your workplace.
To join this initiative and help us to support the Campaign Against Living Miserably, you can download and complete the #GetTalking placard, post on social media and tag us in and we'll donate £2.50 on your behalf. Or you can simply make a donation directly to our Just Giving page at https://www.justgiving.com/campaign/oneconnectivityxcalm