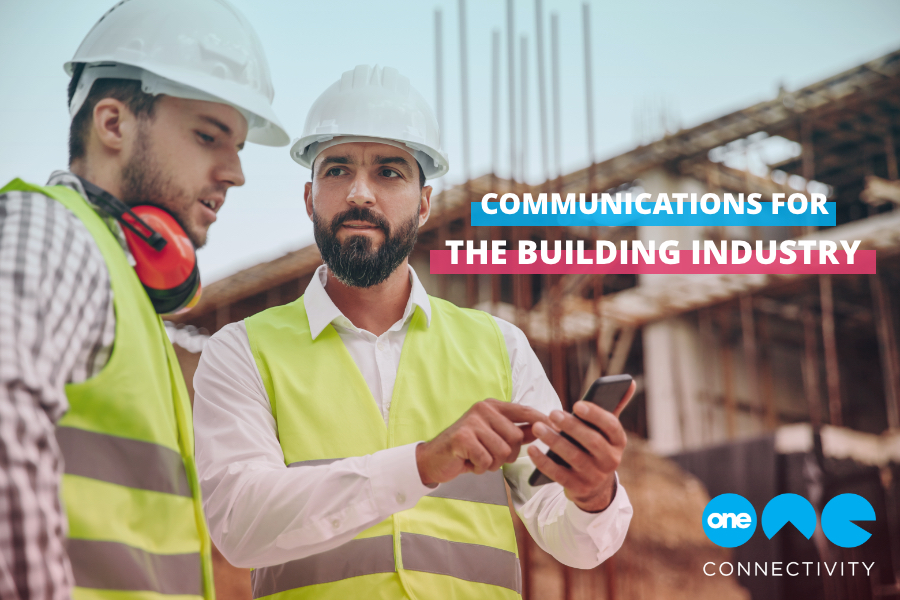 12 Aug

How communications are helping the building industry

The building industry is one of the most important sectors in the country. It is also one with some of the most variety of roles and operation styles. From large multinational enterprises to SMEs and sole traders, there are many different kinds of construction teams with many unique requirements.

There is a massive demand for new homes across the UK, with the number of new builds finally returning to pre 2008 levels. To fill this void there are requirements for both smaller and larger teams in this industry, all of these teams have one specific need, reliable communications. Whether it is understanding a client's needs clearly, to facilitating high speed communication on or between sites, it is vital that construction teams can stay in touch. We understand this need and are here to help.

At One Connectivity we have years of experience providing communications to the building industry. Over this time, we've worked with a range of different teams and have a great understanding of the solutions that are most effective in this sector. Here are our favourites and how they have helped businesses just like yours.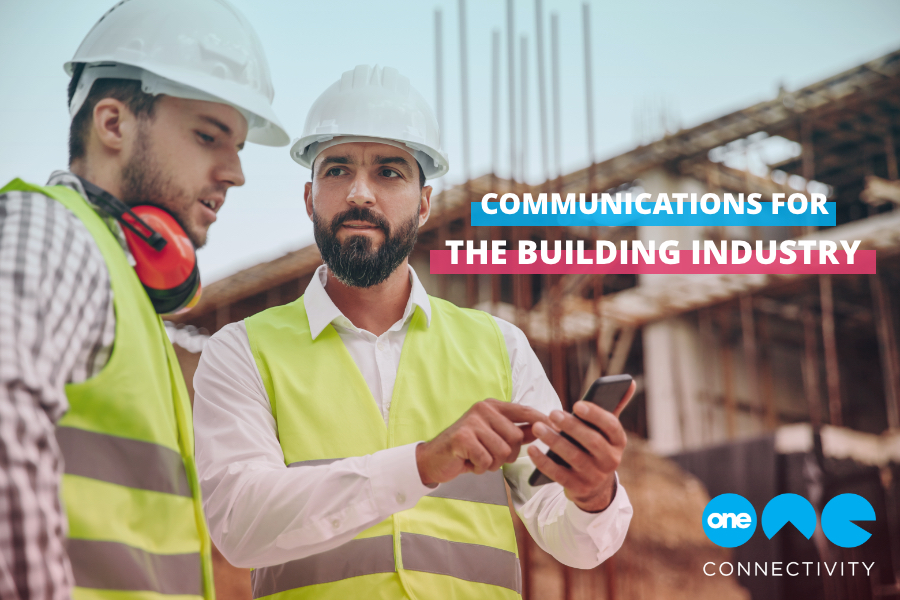 Multi-site Businesses – Connecting separate teams
Teams in the construction industry are often scattered across multiple sites. Whether you are one business working in separate locations, or separate companies looking to work more collaboratively, there are often difficulties that come from working in silos. One of these is that there is no reliable way to handle high call volumes. If you work with separate phone systems, then teams facing a high volume of customer calls cannot lighten the load by sending them to colleagues working elsewhere.
These were the issues faced by Lifterz Ltd. Lifterz is a crane and platform hire company with over 100 employees spread across their 5 sites. Without an effective phone system that worked business-wide, they couldn't reliably stay in touch between each site. We unified Lifterz' communications, allowing staff to work alongside each other across each of their sites. Calls can now seamlessly be transferred between sites and departments, reducing customer wait times and improving staff satisfaction and efficiency. Lifterz left us this great review:
"One Connectivity definitely have the most important ingredient that many companies in the UK lack, they have Customer Service & after Sales Service in bucket loads. If it's these two ingredients you're looking for and much, much more get in touch, you won't be disappointed."
On-site Communications – Keep working at your best
We know that on a building site, a very large portion of your team won't always have a deskphone within reach. This is where a number of communication issues can arise. If customers and your colleagues can't reliably get in touch, then things can get missed. The solution here is DECT handsets.
These portable, WiFi enabled phone systems connect to your main business network but can work anywhere with an internet connection. They include all the features that your team need, from calls to instant messaging and more, but are also equipped with a rugged exterior, allowing them to survive for years to come in any environment.
Call Recording – Don't leave anything up to chance
We all keep records of the information most important to our businesses. From contracts to financial details, those working in construction know this better than anyone. Especially with the prevalence of remote working, a huge amount of important information is relayed to us via phone calls and video conferences. It is just as important to keep records of these conversations as it is to hold on to paper records.
Our communication service comes equipped with a complete call recording service. This service is fully compliant with the latest industry regulations and allows you to securely record and store calls for future reference. This means that whenever you aren't          quite sure about the needs of a specific client, you can simply search for their profile and find their exact specifications. It acts as a way to protect your team should there be any kind of dispute.
Team Collaboration – Work alongside your team in any environment
With the rise of remote working, it is more difficult to create a reliable sense of team spirit and collaboration. In the building industry it is vital that every member of your team can keep in contact in every stage of a project. Team collaboration is a central part of our UC service.
Our UC service comes equipped with video conferencing and file sharing included as standard. This means no matter where you are working you can quickly keep your team informed of the latest project details.
All of the services that we've listed here can help provide a great sense of versatility to any business. To find out more, get in touch with our team at 0115 896 88 60.