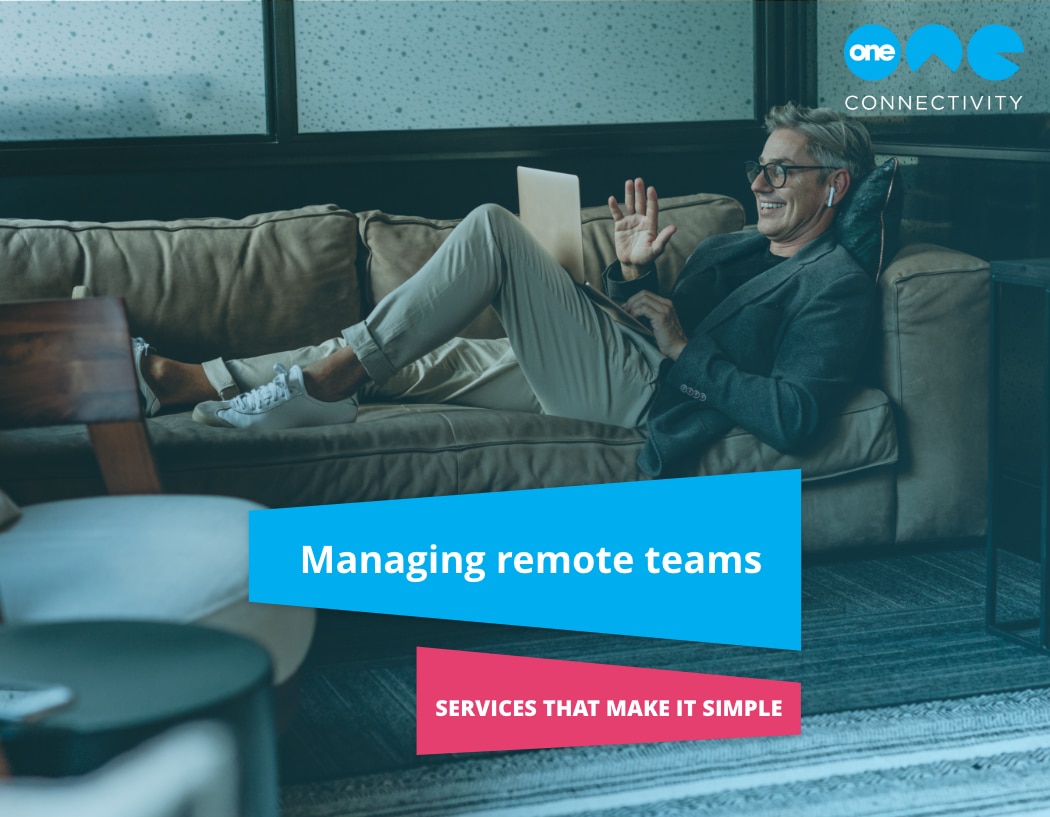 07 Jul

Managing Remote Teams

A recent article from the BBC claimed that flexible working will likely be a theme of business life for at least the next three to four years, if not longer than that. No matter the industry you work in, or the number of remote days that your team will have, this new way of working needs to be effectively managed.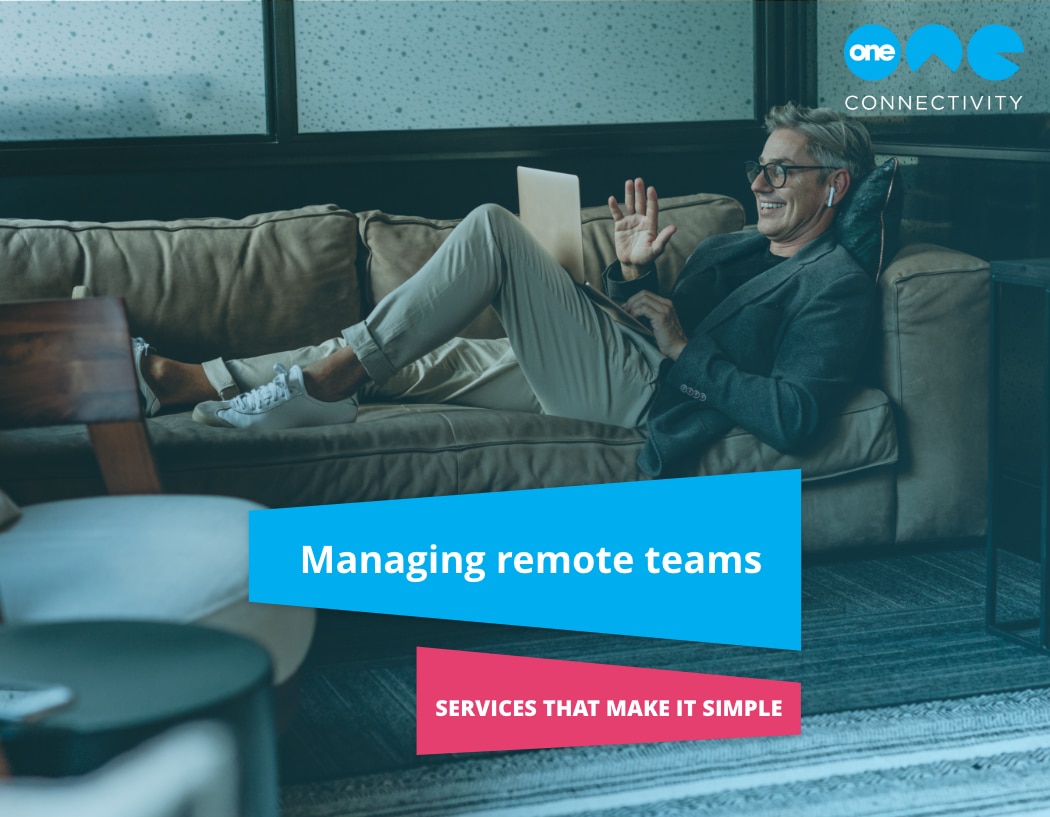 Analysts claim that there are key areas that suffer when teams work from home. These are collaboration, customer service and security. Thankfully, at One Connectivity we can help make remote working a simple and managed process through our range of technology. To help cover each of these three key areas, we've put together this blog. We'll demonstrate how the right technology, backed up with the right processes can make remote working a truly sustainable way to operate your business now, and into the future.
Team collaboration: Keep your team engaged, happy and connected
Collaboration is more essential to business than you might initially think. The past year showed that if teams do not have a reliable way to share information between each other, then the quality of work suffers as a result. Collaboration must be prioritised to ensure cohesion and to support your team's mental health.
The best way to do this is through regular team meetings. Just as in the office, a face-to-face connection with your staff is essential. This is where video conferencing shines. Our UC platform builds video calls into your office communication system. This means you can easily arrange meetings with your team or initiate one at the push of a button.
Arranging video calls on a daily, weekly, or monthly basis allows you to check in with your team. From here you can work together, ensure everyone is working on the right tasks and just recreate some of that break room chat. At One Connectivity we believe that this is the best way to maintain team cohesion. Hosting your video calls through a UC platform is also far more secure than working through a consumer platform.
Customer Service: Manage your system with ease
Customer service is often the most important aspect of any business' communications. Maintaining your customer service while working remotely can be a huge challenge, especially if you don't know how your team are handling calls. Our system aims to keep you fully informed.
We can send you daily or weekly reports on the data that matters most to you. Or check live and see the numbers of calls you have coming in, who is handling them most efficiently and who needs a bit more help. Crucially, you can also view missed calls, allowing for speedy follow-ups. This service works at its best no matter where your team are based.
Call routing is another service that can help your remote staff. Our system can automatically route calls to certain staff depending on the nature of the call. This seamless process helps you to always ensure that your professional standards are being upheld. Finally, we can also unobtrusively record and store calls to be accessed securely at any time. This means you can ensure regulatory compliance, and train your customer facing staff, even while they work from home.
Security: Protect your staff and your data, anywhere
Cyber-security threats grew massively in the past year. Criminals took advantage of the rise of remote working and the vulnerabilities that emerged. A lot of crucial company data is accessed by remote workers through insecure personal devices and home networks.
Protecting this data can be as simple as changing the technology you use. At One Connectivity, we recommend using Cloud services such as Office 365, which include safer ways to store documents. Similarly, we also recommend avoiding public WiFi connections completely.
One of the devices used for remote working is our personal mobile phones. The flexibility that mobiles provide is unmatched, so it's a no brainer. However, there have been many high-profile cases of mobiles being lost and company data being leaked due to these missing devices. To counter this, if you partner with One Connectivity on your business mobile contracts, we can provide MDM software.
MDM, or mobile device management allows you to manage your mobile network remotely. This means if an employee's device is lost or stolen, you can wipe them remotely. This prevents sensitive data from falling into the wrong hands.
We hope this blog has helped to make you aware of some of the solutions available to solve remote working's greatest challenges. At One Connectivity, we believe that the services mentioned here can make a huge difference. These aren't the only ways to support your remote staff, but they are the tips that have brought our team the most success.
To find out more about our remote working solutions, or any of our other services here at OC give us a call at 01158968860. One of our helpful team will happily talk you through how our solutions could fit your business.