02 Oct

OC Going Green

'Every Little Helps' – Tesco's slogan, sticks in your mind doesn't it?

When it comes to the environment and climate change, could every little help? We like to think so and this is why One Connectivity are going to take seven steps within our business to do our bit.

Climate change has become extremely evident; the contrasting weather conditions, air and plastic pollution at all-time highs, landfills reaching capacity and producing dangerous CO2emissions and an increasing number of animals are on the endangered list. It is beyond questioning any more, we cannot ignore it, the message is clear – it is time to act!

At One Connectivity we are prepared to take that leap and encourage our team to do the same. We care about our environment and we know what we can do now will benefit our business, as well as our carbon footprint in the long run. We have researched what we can do and we have put together seven simple steps that any organisation could start to work towards. We hope they help you and your business to Go Green too – it is as easy as setting simple guidelines and adhering to them.
Power Down at Night
Switch off all electricals at the end of the day – this should be second nature, but we are only human and we forget. Set computers to all switch off at a certain time. For ease, have a power strip under the desk and it's a simple switch off. The simple fact is that one computer left on overnight uses literally pennies worth of energy, but an office of 50 plus is a different story. Talking about energy – did you know we now offer Business Energy. We can fix your rates and help save in long term. Get in touch to find out more.
Car Pool
Why not? Travel to and from work together, to the supermarket at lunch, share the cost or take it in turns to even it out. Equivalently, why not scrap the car altogether on your commute. Walk if you live local or dust off the bike – a little exercise never hurts anyone. Why not set up the Bike2work scheme within your business – check out the perks https://www.bike2workscheme.co.uk
Recycle and Go Digital
Paper, cardboard and plastic – to name a few – are used so readily and carelessly in some respects. We should aim to recycle what you can and where you can. Print less and go digital. With computer software we have everything we need – emails, PDF presentations, PDF signature documents and more. All these will aid us in using less paper. If you don't already, why not have recycling bins readily available for use – if it is within reaching distance, it will get used. People are naturally becoming more mindful about recycling – so show your team your business cares about the environment too.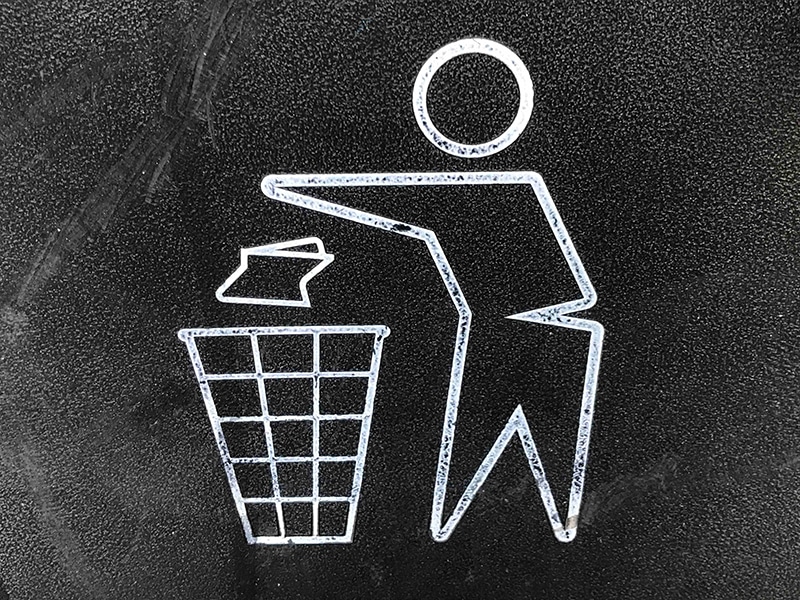 Energy Efficient Lighting
Using efficient lighting like LED bulbs, is predominantly the way to go. After the initial outlay they become very cost effective and their low energy usage saves money in the long run. Boasting an average of 50,000 hours of light per bulb – surely this is the way to go? The white light also gives a healthier balance if there is limited natural daylight in your workplace, which is equally great for staff productivity.
Freecycle
When you need something for the office, why not check out what you can get that is nearly new? You may need to go the extra mile to find it, but the rewards are just as good to your pocket.
Bring Not Buy
We should all reduce using disposable plastics and cardboard. Drinks is the first place to start, to do this; and at One Connectivity we use and recommend Virgin Pure. The product helps to eliminate the use of kettle and water filters and dispensers. Virgin Pure uses 32% less energy than a kettle and they are 175% cheaper than bottled water, as well as removing all chlorine and bacteria. With this you can remove the disposable cups!

We Need to Keep Learning & Make Progress
There are many more ways to help your carbon footprint, it is about keeping your finger on the pulse and taking that extra step. A checklist of ideas to work through is always beneficial. Work with like-minded businesses and remember being green is very good for business reputation.
Promote your achievements and ideas, for your brand association. It is worth doing – our most recent conscious environmental decision was our expo goodie bags, which are eco-friendly and re-useable and great quality. The bags made a distinct impression on all who took them at our latest expo's and people we very receptive to the fact that we are trying to make a difference.
There will always be merits in being a green business and there will always be more you can do, but to take that leap is clearly rewarding. The self-gratification is fulfilling, as much as penny-saving in the long run. There are other ways that we can be green within our practice, implementing the latest technology can be extremely advantageous.
How Can We Help Your Business To Be More Green
Our industry can aid dramatically in reducing your carbon footprint. A great connection is imperative and with modern technology at the level it is, taking the plunge and updating your phone systems generates success. With the introduction of Teleconferencing and video-conferencing, the need to commute is lessened. Less road and air miles used, which saves on costs considerably and equally saves on time. Counter-productivity within a business is never anything you want, if you can dial through with a great connection and make that contact straight away, you would be less inclined to commute and we can help you with this.
Our team of experts can guide you from start to finish and we pride ourselves on doing so. That first step of upgrading your phone system could lead to so much more. So being environmentally friendly is profitable whichever way to strive for it and making those simple steps, can and will bring dividends. What more can we say – it looks as if every little does help.